How to Replace Your Existing Closer
With Touch 'n Hold, you can easily replace your old closer.  We suggest using pliers.
Simply pop out the two pins that hold your current closer in place.
Remove the old closer, and replace with your new Touch 'n Hold.  Replace pins.

Note: If the holes don't match up exactly at first, try replacing the pin closest to the door frame first (the button side of your closer goes towards the door frame). Now you can hold onto the closer and pull it until the holes match up and you can replace the other pin.
Voila...Life just got Easier.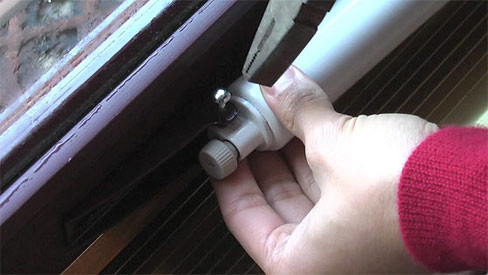 How to Replace Your Existing Closer